Richard "Rich" Tighe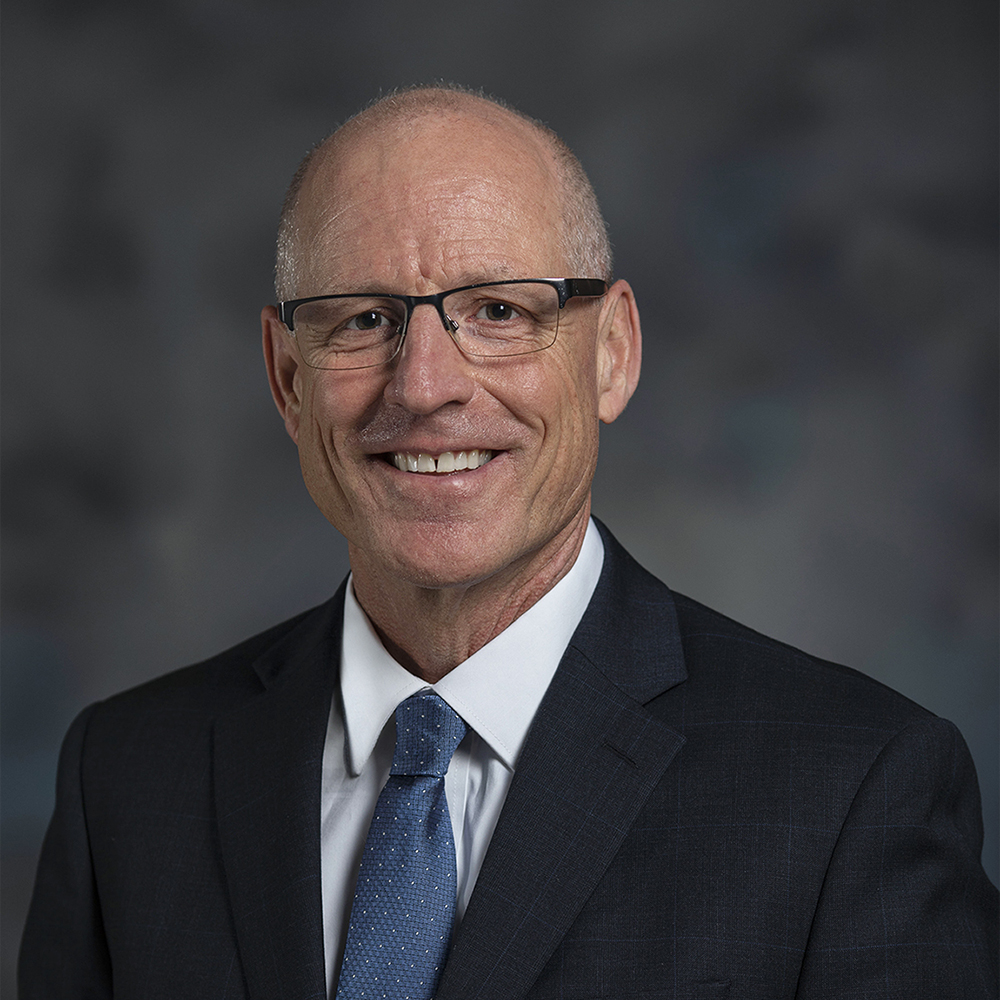 Richard "Rich" Tighe, Ph.D.
President and Chief Executive Officer
Richard "Rich" Tighe is president and chief executive officer of Consolidated Nuclear Security, LLC, the management and operating contractor for the Pantex Plant in Amarillo, Texas, and the Y-12 National Security Complex in Oak Ridge, Tenn.
Prior to assuming his current role, Tighe (pronounced "tie") served for nearly 4 years as president and general manager of National Aerospace Solutions (NAS), the Bechtel-led test operations and sustainment contractor for the U.S. Air Force's Arnold Engineering Development Complex at Arnold Air Force Base near Tullahoma, Tenn.
In that role, Tighe led a workforce that expanded by 25% to execute a growing workload and changing mission requirements across a multifunctional organization of engineers, scientists, professional staff, and craft professionals who performed operations in Tennessee, Maryland, and California. During his tenure, NAS reduced its injury recordable rate by a factor of 4, surpassed 3 years without a lost-time injury, and continued 100% site operations throughout the COVID-19 pandemic with no on-site transmission.
Before leading NAS, Tighe was the manager of strategy, marketing, and business development for Bechtel's Nuclear, Security & Environmental (NS&E) global business unit, an $8 billion business. Tighe served as the NS&E representative to the Bechtel Group, Inc. Marketing and Business Development Committee and represented Bechtel on the board of managers for NAS and Kwajalein Range Services, LLC.
Tighe joined Bechtel in 2006 as marketing and business development manager; he became a principal vice president in 2016 and was elected a senior vice president in 2023. Before his service with Bechtel, Tighe worked for Lockheed Martin at the Nevada Test Site for more than a decade, holding several scientific and management posts, ultimately rising to the position of assistant general manager for high-hazard test and evaluation. Tighe also has been a postdoctoral fellow in the Nuclear Sciences Division of the Lawrence Berkeley National Laboratory at the University of California, Berkeley.
Tighe attended Loras College in Dubuque, Iowa, where he received a B.S. in physics. Then, leaving his native Iowa to pursue graduate studies, Tighe was awarded a Ph.D. in experimental nuclear physics from the University of Notre Dame.